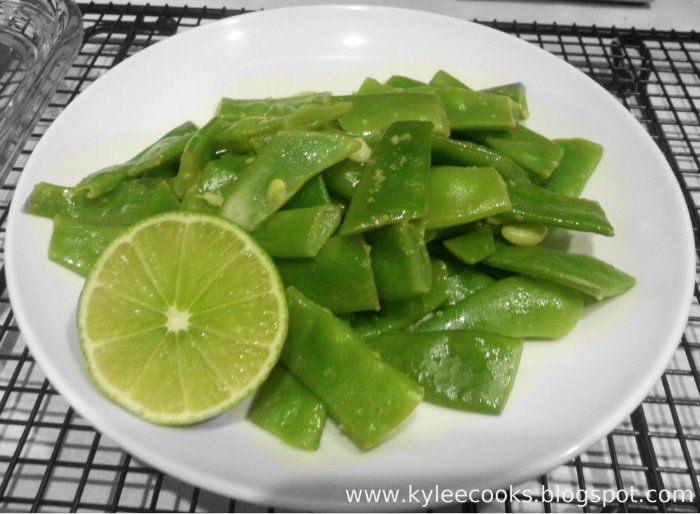 Another farmer's market find - flat green beans. Known as Italian Flat beans, or Helda beans - depends where you are from! This could easily be made with any kind of green bean, I just happened to have a lot of these.
I really love simple side dishes, and usually don't think of them as the star of the show. I think these beans gave the main dish a run for its money!
CITRUS GREEN BEANS
INGREDIENTS:
10-12oz (300-350g) green beans, sliced

1oz (30g) butter

zest and juice of half a lime
DIRECTIONS:
Bring a pot of salted water to the boil, and add the green beans. Cook for around 5 minutes until desired done-ness is reached.

Drain green beans in a colander, and add the butter to the pot and heat until melted. Add the zest and juice, and mix to combine.

Add in the beans and stir.
Serve immediately.